After long months of online chess, we finally got the opportunity to play over the board and meet in person.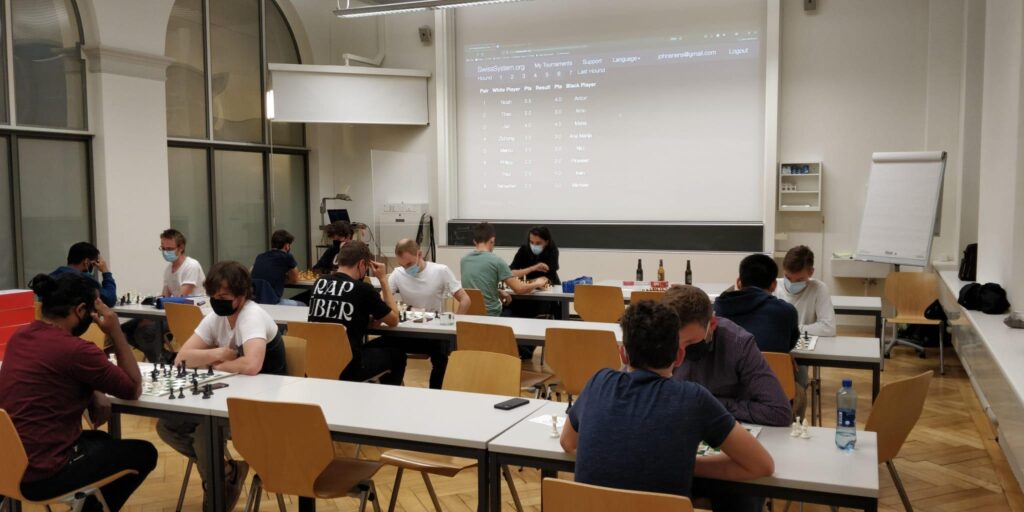 On Tuesday 28.09.2021 we held a small chess tournament at ETH. The 16 players that showed up where of very different levels (from beginner to FM) but all found players to their level and enjoyed the 7-round blitz tournament (5+3, swiss system). Congratulations to Noah for winning without losing a single game and only drawing once 😵 !
Thanks to everybody that tuned in, especially to Philipp who booked a room for us despite the spontaneity of the event. We're looking forward to organising further similar (free) events during this semester.