After our first tournament a few weeks ago, we organized a second tournament for chess lovers at ETH on Tuesday. On this chilly evening, it was great to see about 30 players gather around in a transformed seminar room for playing 8 rounds of good old chess.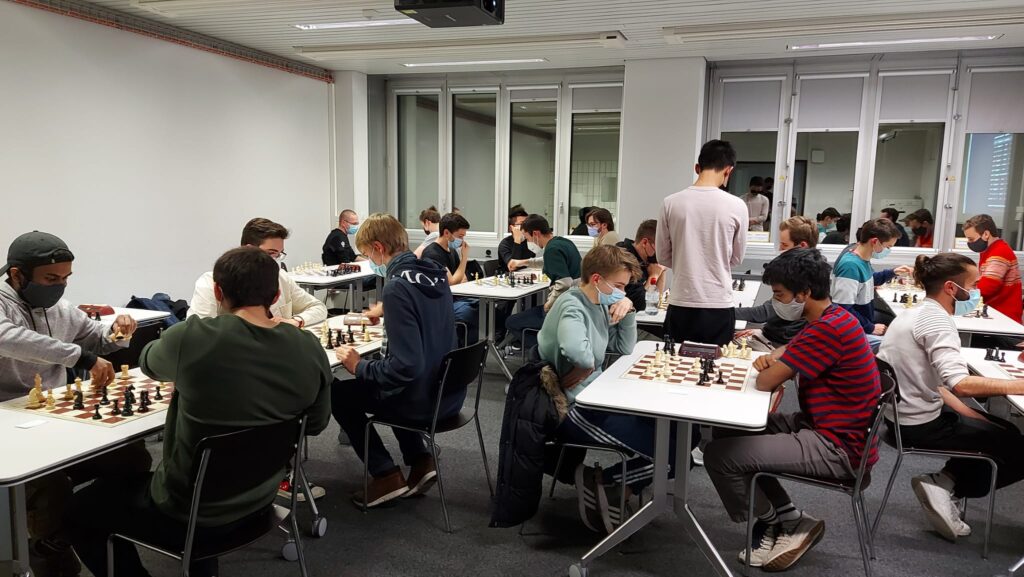 The first rounds seemed to be business as usual for our top player Noah and many might have thought he was heading to another clear win of the tournament. But this déjà-vu feeling was soon interrupted in the third round when his brother Jan got the best of him. All cards where shuffled when Mateo topped Jan in the fourth round. Mateo continued his invincibility until the sixth round, where he finally succumbed to … Noah. This lead to a thrilling end of tournament with 3 players scoring 5 points out of 6. After two more round, only half a Buchholtz could separate the top two players and Noah managed to take the win again.
Kudos to all players and we hope you all had fun!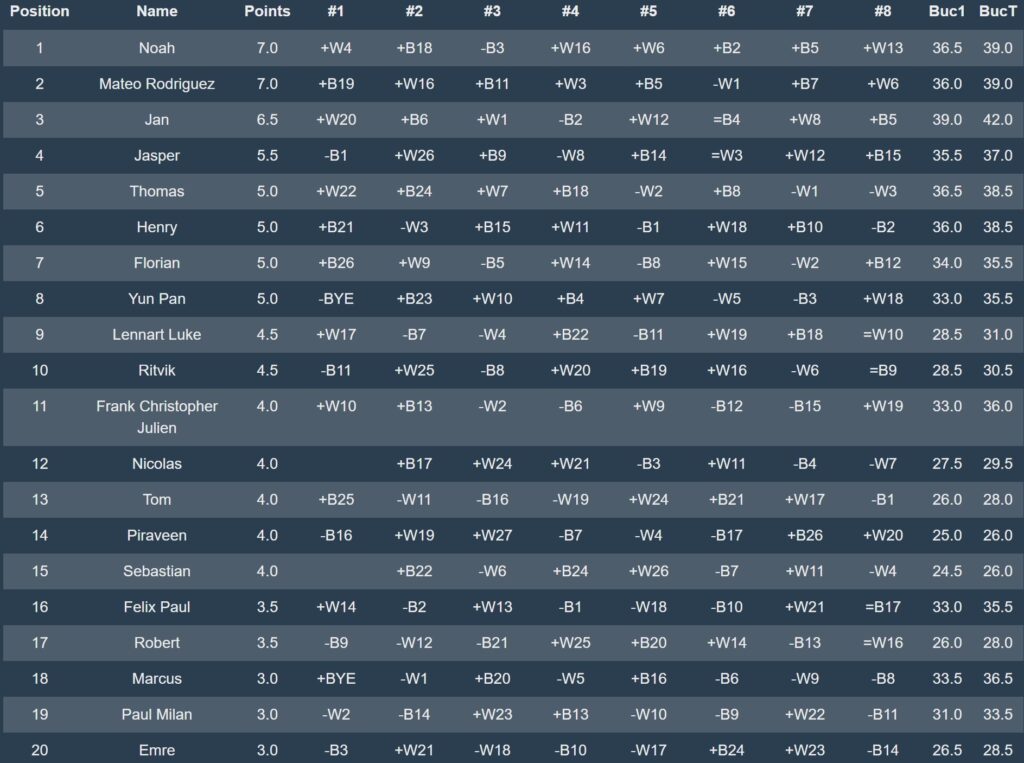 Despite many hurdles (booking of the room, making the gathering acknowledge/accepted by ETH, carrying 24 chess around Zürich, …), we're super happy to be able to offer such (free) tournaments and hope to do so more often next semester. Special thanks to Thomas who organized most of the tournament and Yves who directed it. Thanks to ASK Réti too who graciously loaned us the boards.
Follow us on Instagram to see some pictures of the tournament !