To determine the players representing ETH at the third edition of Polychamps, we will organize a qualification tournament. The team for the polychamps will consist of 8 players, 6 of which will be decided during this tournament the two remaining spots will be attributed as wildcards.
The tournament will start at 18:30 on Tue. 11.10 in HG E 33.3. You don't need to register in advance, but please come a bit before the beginning.
We will play 7 rounds with 5min+3sec for each player.
All students from ETH and UZH are welcome to participate. There will be 6 players qualified to represent ETH for the Polychamps on the 5th of November according to the following rules:
(1) at most two players from UZH can qualify;
(2) the first two women in the final ranking will be qualified;
(3) the four remaining spots are given to the players who rank best in the final ranking, such that rule (1) is satisfied.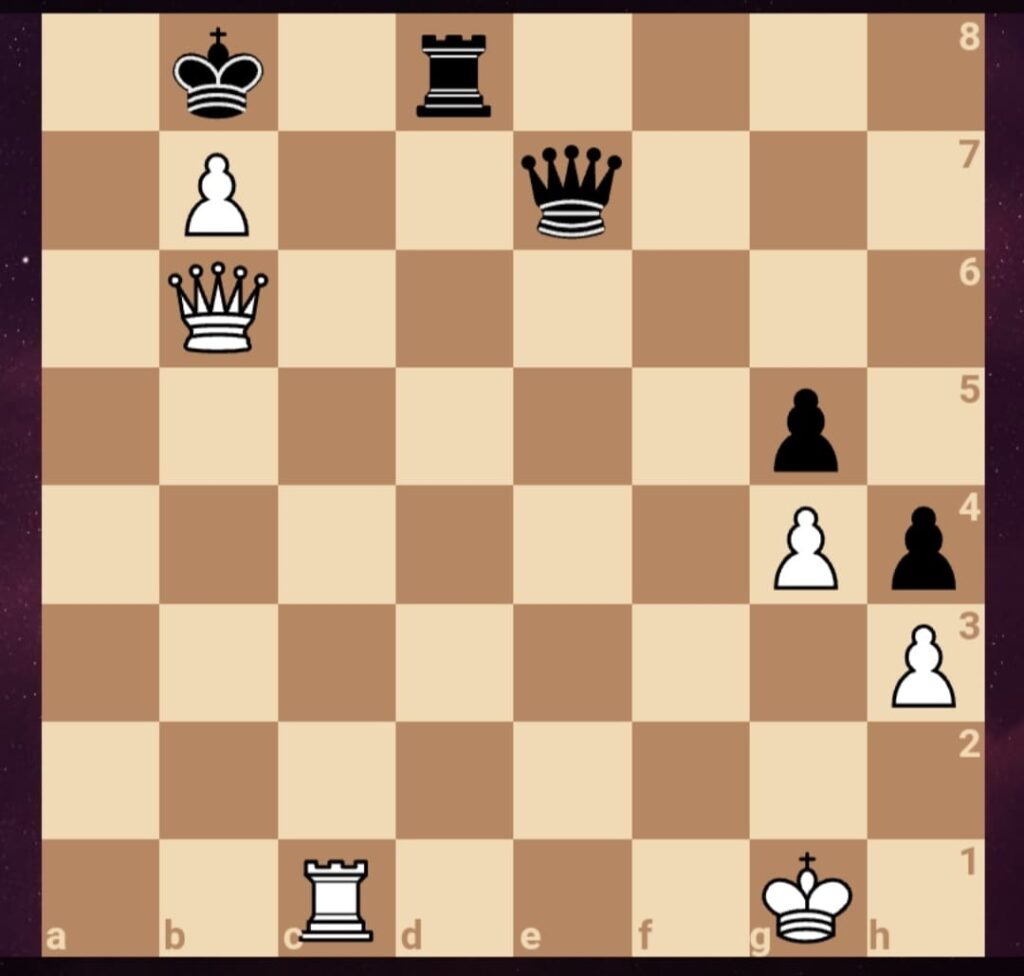 Are you able to solve the puzzle? If you did, show your talent at the tournament. If not, ask for help and improve your tactical thinking. Either way, drop by and bring your best chess. Earn the chance to beat EPFL!