To celebrate the end of the semester, we organized one last blitz tournament on the 31 of May in the HG.
As the first players joined in and registered for the tournament, they proceeded with a few warm up games. Soon though 24 players would have joined the tournament and everyone was ready to start.
It was Matej who started the tournament in a dominant manner with four wins in the same amount of games. We were already familiar with his skills and many of us might have already though the tournament win was his. However, we were all surprise to see him beaten in the fifth game against Henry who was the clear underdog as he had lost his first game. This unexpected win meant that five players (Matej, Henry, Markus, Ritvik and Vincent) where now tied with four points out of five.
The last two games were not enough to decide a winner and it had to come to the Buchholz points. It was Matej who got this extra help from his previous opponents and Henry got the second place, both with six points. Markus took third place thank to a good Buchholz. The final rankings are available at the below.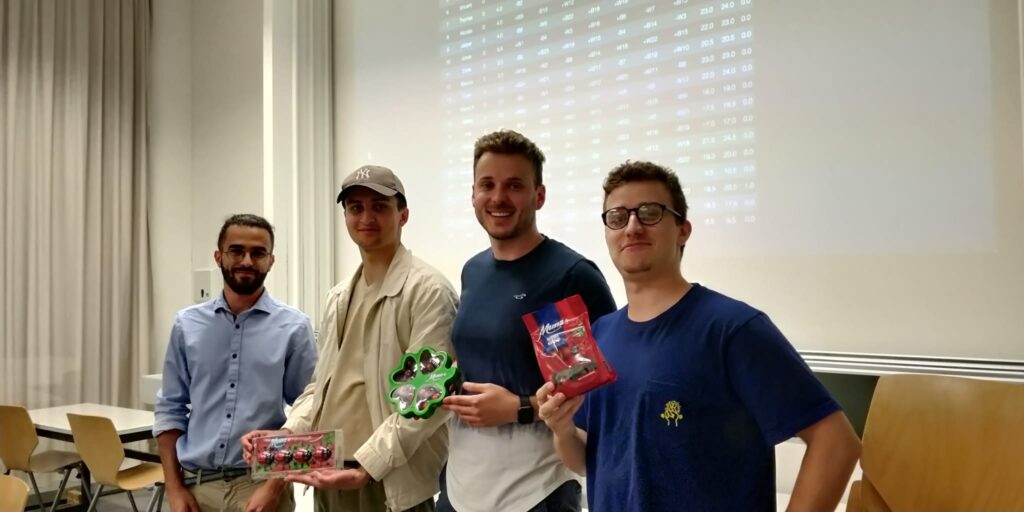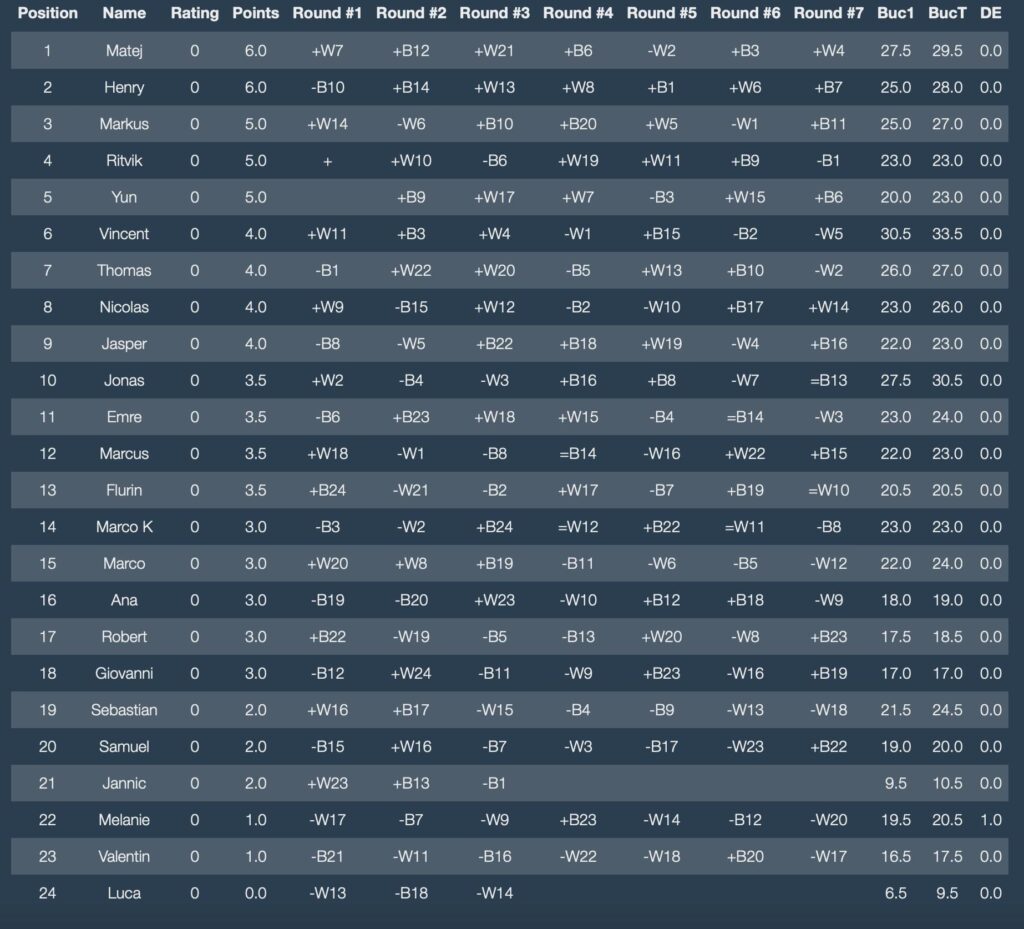 We hope to see you next semester for new tournaments and events. Stay tuned, we're cooking up pretty exciting stuff. In the mean time have nice holidays and gl for your exams!